We're putting a local twist on Mother's Day this year with a few last minute ideas to get all kinds of moms out enjoying this great city.
Blow her Away with an appointment at Halifax's first Blow Dry Bar, Urban 30.  Perfect for any mom who longs for more than 5 minutes of me-time in front of the mirror to style her hair and maybe put on a bit of make-up.  She'll enjoy a shampoo, blowdry, and style in about 30 minutes but the feeling of bliss will last the whole day!
Class Act is the perfect gift for a mom who loves to learn new things. With so many fantastic local classes to choose from – jewelry making, photography, flower arranging and more, you're bound to find something that fits.  Some places to check out for great classes include: NSCAD, Henry's, public libraries, flower shops, Pier 21, the Art Gallery of NS and Halifax Rec.
A Spoonful of Sugar may be the answer for any mom who loves the theatre. The whole family will delight in the classic tale of Mary Poppins on stage until June 1st at Neptune Theatre.  We saw it in April and our kids are still talking about Mary flying up in air!
Sunday Brunch is a great option for any shift-working mom who may not get to celebrate for the whole day.  Lots of restaurants like Morris East, the Westin and the Cunard Centre are offering Mother's Day brunch options that sound so yummy.
Downton Abbey obsessed moms will be overjoyed with the NS Youth Orchestra's Afternoon Tea.  Step back in time with costumed wait staff, sparkling wine, gorgeous home, tea, sweets, a string quartet and more.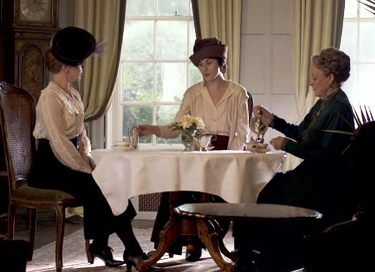 Cooling off may be the best option for any mom who's dealing with the dreaded hot flashes! Why not grab one of the famous Chickenburger milkshakes and take a walk on the Bedford boardwalk or swing by one of the many self-serve yogurt bars around the city for a cool treat.
Coffee Talk would go over really well with any mom who is wishing for a little more girl time with her friends. Why not book off a night a month for mom and a few friends to check out some of the great coffee shops in the city. Lion & Bright, Local Jo's, Otis & Clementine, Uncommon Grounds, Two if By Sea…the list goes on.
Click-Click goes the sound of the camera for your families' first photo shoot. The perfect gift for any new mom who wants to capture every moment but doesn't always have the camera handy.  Book a professional photographer to take some photos of your family including some of just mom and baby! A gift she'll cherish forever. There are so many great local photographers to check out – Partridge Photography, Lyndsay Doyle  and Candace Berry just to name a few.
Free Babysitting is the best gift for any single mom you know – or those with a military husband who is deployed.  Book off a night, an afternoon or even a weekend to take care of her kids so she can get some well deserved me time to do whatever she wants!
Sleep, Glorious Sleep!  Pretty much every mom we know could use some extra sleep so keep the curtains closed and don't bother planning anything until at least 10am so she can enjoy some extra rest on Sunday!
We want to wish every mom a very Happy Mother's Day.  We hope you take the time to celebrate all you do to keep your kids happy, safe and loved.